Do You Need to Brush Your Tongue?
Posted by FAY HU DMD on Dec 23 2021, 07:37 PM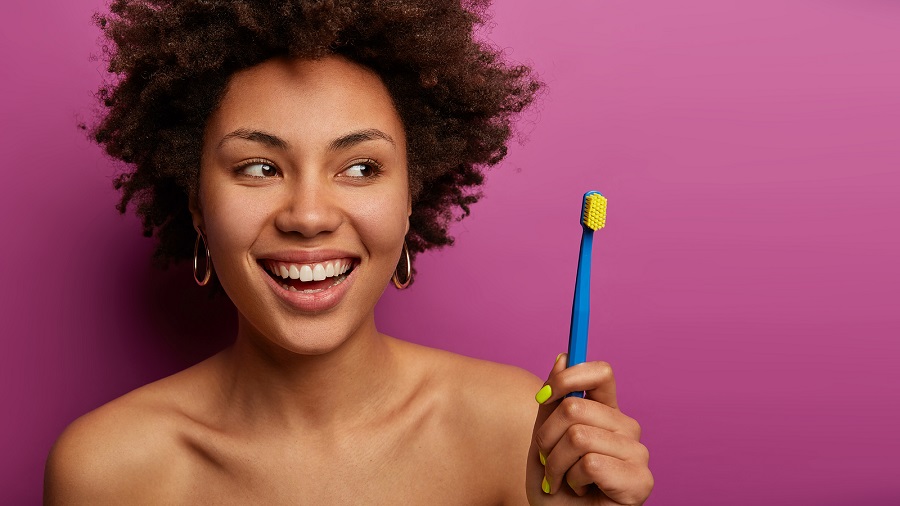 You brush and floss your teeth every day but do you also clean your tongue daily? If you are not doing it then start now. Dr. Fay Hu at Fay Hu DMD also advocates it. The truth is that those who don't brush their tongue every day are missing out on an important aspect of oral health.
Let's find out the benefits of brushing your tongue.
Why Should You Clean Your Tongue Every Day?
Your tongue is made up of thousands of papillae, which makes your tongue have a sponge-like surface. The minuscule bumps create troughs on your tongue's surface. These form an ideal place for the bacteria to settle and fester.
Here's what happens when you skip out on cleaning your tongue:
The bacteria may transfer to your teeth and gums. This may result in inflammation and gum disease in the long run.
The bacteria form biofilm on your tongue. This blocks the taste buds and reduces your sense of taste making it difficult for you to enjoy your favorite foods and beverages.
The accumulated bacteria starts emitting a foul smell, which then leads to chronic bad breath.
As bacteria that settles on your tongue is pretty sticky, it may give your tongue a blackish and hairy appearance.
You may develop a yeast infection in your mouth. Also known as oral thrush, this can be treated with antifungal medications.
How to Brush Your Tongue?
Here are a few things you can do to brush your tongue effectively:
Rinse your toothbrush with warm water, especially if you use the same toothbrush for cleaning your teeth as well.
Put a little toothpaste on the brush before you clean your tongue.
Begin a scrubbing movement starting from the back of your tongue and work your way forward.
Remember to brush gently without scrubbing too vigorously.
Once you finish brushing, rinse your mouth with warm water. This helps in expelling loose bacteria that may have not been removed by brushing.
For the above mentioned tips to be effective, we advise our patients to adopt the tongue cleaning routine twice a day. Ideally, it should be done in the morning and before you go to bed. 
Schedule your appointment with us today to know more tips and demonstrations on practicing oral hygiene at home. You can call us at 407-647-3223 or visit our clinic at Fay Hu General Dentistry, 800 West Morse Blvd, Suite 3B, Winter Park, Florida 32789.