How Invisalign Aligners Can Help You Achieve the Perfect Smile
Posted by Fay Hu on Nov 5 2023, 01:44 AM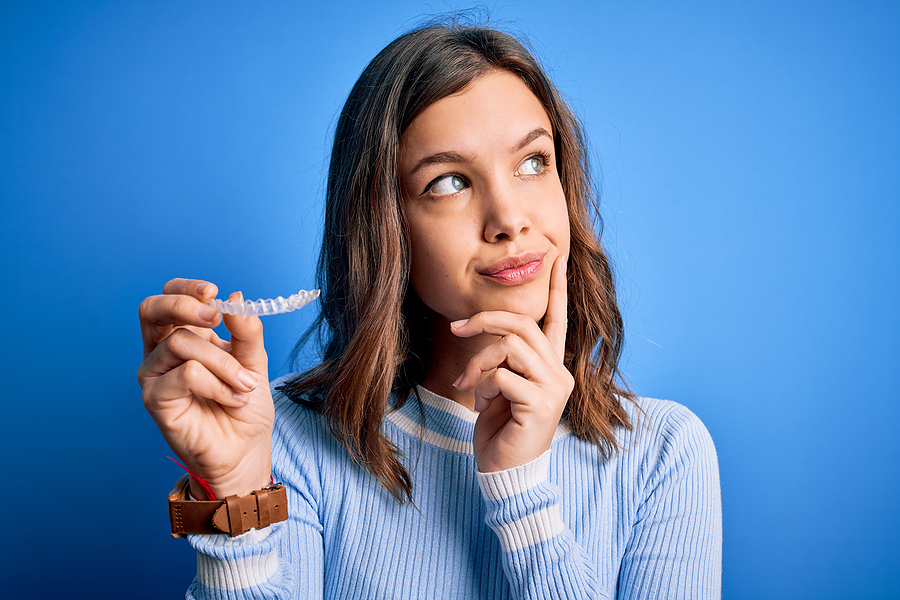 We understand that having straight, beautifully aligned teeth can greatly boost your confidence and transform your overall appearance. Gone are the days of uncomfortable metal braces; Invisalign offers a discreet and convenient solution for aligning your teeth without anyone even knowing! So, if you're ready to embark on your journey towards a flawless smile, keep reading to discover everything you need to know about Invisalign. Get ready to flash those pearly whites with confidence like never before!
How Invisalign Works
Invisalign is a revolutionary orthodontic treatment that uses custom-made, clear aligners to straighten teeth. Unlike traditional braces, which use metal wires and brackets, Invisalign aligners are made of smooth, comfortable plastic.
The process starts with a consultation with an Invisalign provider who will assess your dental needs and create a personalized treatment plan. Using advanced 3D imaging technology, the provider will map out the precise movements your teeth need to make in order to achieve the desired results. Based on this digital blueprint, a series of custom-made aligners will be created specifically for you. Each set of aligners is worn for about two weeks before being replaced by the next set in the series. Gradually, these aligners gently shift your teeth into their proper positions.
Benefits of Choosing Invisalign
When it comes to straightening your teeth, there are several options available. Traditional braces have long been the go-to solution, but they come with a number of drawbacks. That's where Invisalign comes in.
One of the biggest benefits of choosing Invisalign is that it offers a virtually invisible solution for aligning your teeth. Unlike metal braces, which can be unsightly and draw unwanted attention, Invisalign aligners are clear and discreet. This means you can confidently smile and interact with others without feeling self-conscious about your dental treatment.
Another advantage of Invisalign is its convenience. With traditional braces, certain foods must be avoided as they can get stuck in the brackets or wires. However, with Invisalign, you simply remove the aligners when eating or drinking anything other than water. This allows you to maintain your regular diet without any restrictions.
In addition to being removable for meals, Invisalign aligners also make oral hygiene easier to maintain compared to traditional braces. You can easily brush and floss as usual since the aligners can be taken out temporarily. This reduces the risk of plaque buildup and tooth decay during treatment.
Furthermore, if you're involved in sports or play musical instruments that require mouthpieces or lip contact, you'll appreciate that Invisalign doesn't interfere as metal braces might do.
Choosing Invisalign not only provides effectiveness in achieving straighter teeth but also ensures comfort throughout the process due to its smooth plastic design versus the sharp wires found on traditional braces.
To learn more, make an appointment with Dr. Fay Hu, DMD. At Fay Hu DMD General Dentistry, located at 800 West Morse Blvd, Suite 3B, Winter Park, FL 32789, we serve patients with the best quality treatment. You can schedule an appointment by calling (407) 988-2707.