The Importance of Dental Checkups
Posted by FAY HU DMD on Mar 7 2022, 08:41 AM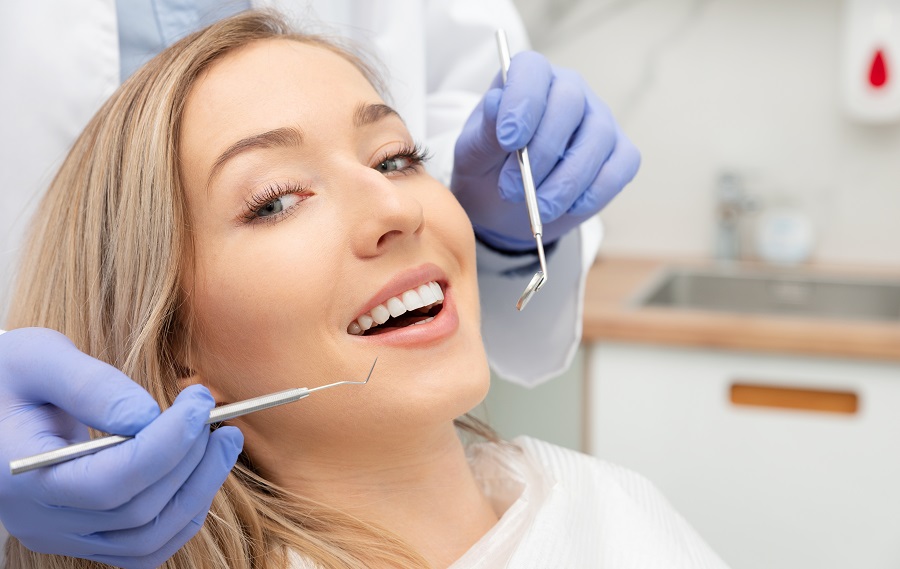 In this fast-paced world, many people visit the dentist only when a dental issue like tooth decay or a gum infection becomes difficult to ignore. However, if you want to have healthy teeth and gums and address dental issues before they progress, you should never skip your regular dental checkups.
In this article, Dr. Fay Hu, DMD, in Winter Park, Florida, highlights the importance and benefits of regular checkups for maintaining dental health.
Why Dental Checkups Are Essential
Detection of Oral Cancer
Oral cancer in its initial stages may show no obvious signs. If not detected early, it can become life-threatening. Dentists are well equipped and trained to identify the signs and symptoms of oral cancer.  
A dental checkup every six months can help detect oral cancer in its early stages when it is treatable.
Eliminate Plaque and Tartar and Prevent Cavities
Despite brushing and flossing regularly, you still won't be able to clean hard-to-reach areas in the mouth. This leads to plaque accumulation, which, if not removed, can turn into tartar. 
Your regular dental checkup includes a thorough cleaning of the teeth. Getting your teeth professionally cleaned regularly can prevent plaque and tartar buildup and cavities.
Identify and Address Gum Disease
Gingivitis occurs when plaque and tartar buildup erodes the gum tissue. In extreme cases, it can also affect the integrity of the bone supporting your teeth. Regular dental checkups allow your dentist to examine your teeth and gums in detail and address issues like swelling or inflammation early on. 
Prevention of Serious Conditions
Routine checkups help identify dental problems in their initial stages. By identifying them early, your dentist is able to start treatment right away and prevent more serious conditions from developing.
Identify and Improve Habits
Habits such as teeth grinding or clenching, biting your nails, chewing on ice cubes, or drinking excess coffee can all negatively impact your oral health without you realizing it. Your dentist can help identify harmful habits and suggest changes in your lifestyle that will help maintain your oral health. 
Take control of your oral health and schedule a dental checkup with Dr. Hu at Fay Hu, DMD by calling (407) 647-3223. You can also make an appointment by visiting our office at 800 West Morse Blvd Suite 3B,  Winter Park, FL 32789.