Tips to Ease Your Dental Anxiety
Posted by Fay Hu DMD on Mar 8 2023, 10:02 AM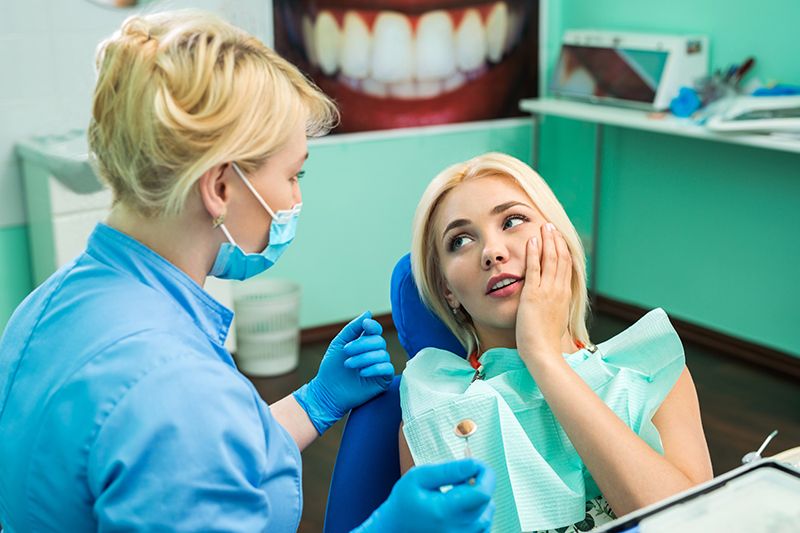 Dental anxiety is a common issue, and it affects millions of people around the world. Dental anxiety can keep people from getting the oral healthcare they need.
It's so common to feel anxious at the dental office, but it's nothing to be embarrassed about. In fact, up to 30% of people have some level of anxiety when it comes to visiting the dentist. Fortunately, there are things you can do to ease your dental-related anxieties and fears.
Here are a few things you can try before your next visit to your dentist's office:
Practice deep breathing techniques in the car or at home before your dental appointment. This can help calm you down and help you feel more relaxed once you arrive at the office.
If you're afraid of pain at the dentist's office, ask to be numbed with a local anesthetic before any treatments begin. This will prevent you from feeling any discomfort during your procedures.
If your anxiety is more severe, speak with your dentist about nitrous oxide sedation. Nitrous oxide is a safe and effective option that can help you feel relaxed and at ease during your appointment.
Bring a friend or family member along with you to the dental office. Having someone you trust nearby can help relieve some of the stress and anxiety you're feeling. Plus, having a friend to talk to while you sit in the chair can help you pass the time while waiting to be seen by the dentist.
Be sure to tell your dentist about your level of anxiety and fears before your appointment. This way, they can work with you to determine the best plan of action for your care, so you feel comfortable and relaxed while visiting the office.
If you have severe enough anxiety, you might want to consider seeing a mental health professional in addition to speaking with your dentist about your treatment options. They can help you find ways to manage your anxiety and overcome your fears.
Sedation Options
If you're feeling particularly anxious about your procedure, talk to your dentist about sedation options. A light sedative will help you feel calm and relaxed throughout your treatment, and you won't have to worry about discomfort or pain. If oral conscious sedation isn't an option, consider IV sedation instead. While you're under this form of sedation, you'll still be awake, but you'll feel completely relaxed and at ease during your procedure. You'll likely not remember much of what happened since you'll be in a deep sleep throughout the duration of your visit. Even better, you'll have little to no memory of the pain!
To learn more about our dental procedures, make an appointment with Fay Hu, DMD. At Fay Hu DMD General Dentistry, located at 800 West Morse Blvd, Suite 3B, Winter Park, FL 32789, we serve patients with the best quality treatment. You can schedule an appointment by calling 407-647-3223. We guarantee the best and highest-quality care.