What Are Dental X-Rays?
Posted by FAY HU DMD on Jul 20 2021, 07:50 AM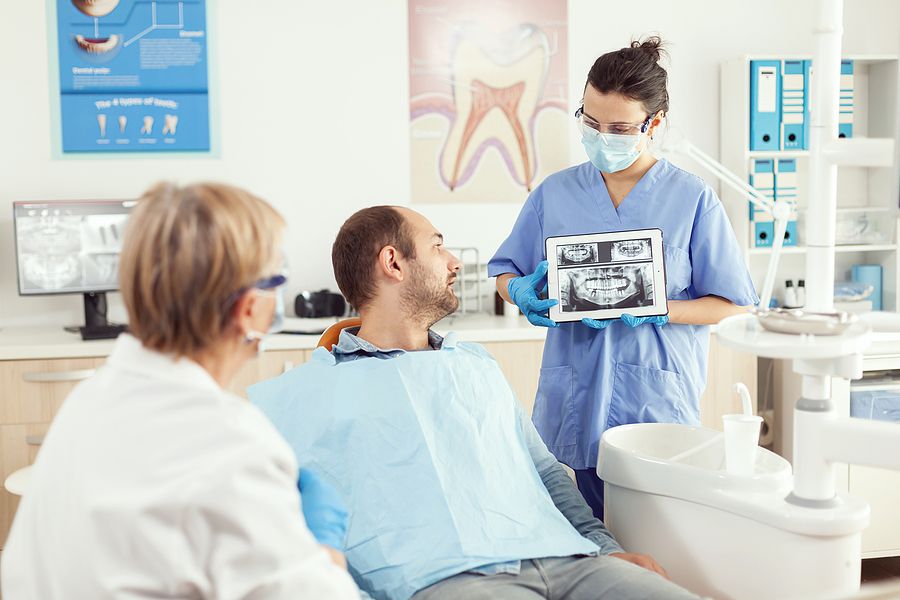 Dental X-rays or radiographs are detailed images of the dental structures - the teeth, gingivae (gums), and jawbones. X-rays are excellent diagnostic tools. 
Dr. Hu and her team at Fay Hu General Dentistry in Winter Park, Florida, offer the best X-ray facilities to diagnose your dental problems. Keep reading to find out more about X-rays and the role they play in your dental treatments.
Dental X-Rays: A Valuable Diagnostic Aid
In adults, X-rays can help detect problems like tooth decay, abscesses (infections), root canal issues, cysts, teeth positioning and condition, and oral cancer. In children, they help provide details about the development of emerging teeth, detect possible dental cavities, or problems in the bone structure.
Dental X-Rays: Types
Dental X-rays can be both intra-oral (when the X-ray film is placed inside the mouth) and extra-oral (when the X-ray film is placed outside the mouth).
Intra-oral X-rays include:
Bitewing X-rays detect problems such as tooth decay, issues with fillings, teeth alignment issues, or gum infections by capturing images of the crowns of the upper teeth and lower teeth at once.
Periapical X-rays focus on a single tooth from the crown to the root and below. They aid in locating problems relating to the tooth root and the adjoining bone area.
Occlusal X-rays focus on issues associated with tooth development and placement (cleft palate, jaw fractures, cysts, any foreign objects) in either of the jaws (upper or lower).
Extra-oral X-rays include:
Panoramic X-rays help identify impacted teeth, teeth positioning (emerged or emerging), and tumors.
Cephalometric X-rays are generally performed by dentists to get a teeth and jaw alignment profile of a patient.
Sialogram X-rays make use of a dye to locate and identify problems in salivary glands.
Computed tomography is used to get a 3-dimensional picture of the dental structures.
MRI is mainly used for the evaluation of soft tissues.
Dental X-Rays: Preparation
Dental X-rays generally do not require any special preparation. Some general precautions to be taken are:
Brush your teeth before the dental visit
Remove any metal objects that might block the X-Ray
Your healthcare provider will wear a lead apron and will give one to you in order to avoid radiation exposure to vital organs
Do you have a toothache, cavities, wisdom tooth issues? If you do, contact us to schedule an appointment with Dr. Hu by calling (407) 647-3223 or visiting our clinic at 800 West Morse Blvd, Suite 3B, Winter Park, Florida 32789.